Collapsed homes built on top of mines are structurally repaired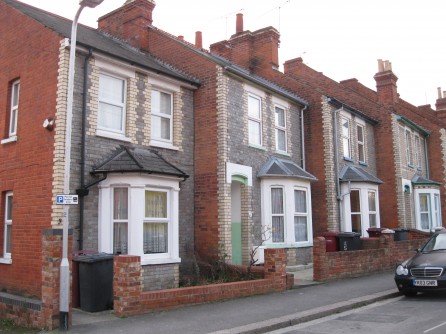 The sudden appearance of a 15ft crater in the year 2000, received national publicity as it resulted in the partial collapse of two houses in Field Road, Reading. The cause was identified as widespread subsidence, as the houses were built on old mine workings, and the residents of 30 houses had to be evacuated as there was the danger of further collapses. Since then Reading Borough Council has been working with ground engineering contractors Forkers to stabilise the mines and recently Helifix has been undertaking superstructure repairs to secure the properties.
The mines in the Coley area of Reading were dug in the 18th and early 19th century to provide chalk to the nearby brickworks. Once they were abandoned they were soon forgotten about and houses were built over the top. In the 150 years since the ground had been weakening and eventually leaks from cracks in drainage of pipes caused the breakdown of the mine roof. Fortunately they were very shallow and the mine roof in Field Road was only 8ft beneath the surface.
With aid of a £4.3m government grant Reading Borough Council appointed Forkers to undertake the civil engineering works and, in phases, identify and fill in the mining cavities. Once this had been completed the private and council owned two storey terraced properties could be repaired and fully stabilised. The project engineers, Peter Brett Associates, specified Helifix non-disruptive remedial systems.
Each property was individually surveyed and appropriate repair schemes were prepared to satisfy their specific requirements. Remedial works, undertaken by Helifix Approved Installer, Structural Renovations Ltd, included masonry beaming to reinforce and secure the brickwork, reconnecting bay window repairs, crack stitching, the reconnecting of external and internal walls, masonry arch repairs and reinstating failed lintels. All repairs were totally concealed and cost-effectively reinstated full structural integrity to the many threatened properties.
TSS are the sole agent for all Helifix products in Jersey.  To request an information pack please email us at infopack@tssjersey.co.uk or contact us on 01534 514904.