HELIFIX BowTie HD Kit – for securing bowed building walls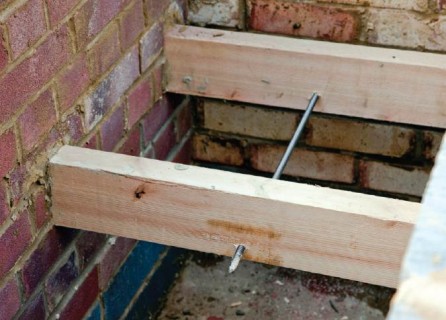 We are able to bring you the new BowTie HD Kit from Helifix which contains the necessary components, materials and instructions a repair contractor requires for the rapid cost-effective restraining of bowed external building walls by securing them to internal floor and ceiling joists.
The kit is available in two versions and contains:
– 5 or 10 No. 1m BowTie HDs
– 1 No. 16mm x 460mm SDS Drill Bit
– 1 No. BowTie HD SDS Driver
– 1 or 2 No. PolyPlus SF Resin 300ml
– 2 No. Injection tubes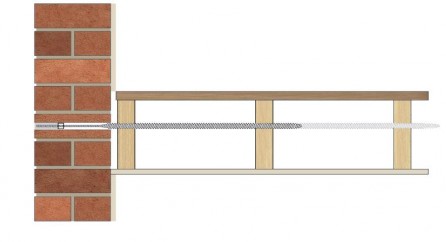 With easy, non-disruptive, external installation, the BowTie HD is a heavy duty stainless steel tie with a self-cutting tip. Once a clearance hole has been drilled through the wall, the BowTie HD is inserted and simply power-driven through the first two parallel timber joists to form a secure mechanical connection. Where there is a requirement to fix through the third timber joist, the BowTie HD in a 1.5 metre length is also available. The reduced diameter outer end of the BowTie HD is resin bonded to the masonry to prevent further bowing of the wall and is then hidden by patching the entry hole with matching materials.
Effective in all common wall materials and suitable for use with hardwood joists, the self-tapping design of the BowTie HD avoids splitting of timbers. With minimal disruption to the building's  fabric or occupants, it is easily tested for security of fixing before being resin bonded and is fully concealed once installed, as it requires no unsightly external plates.
TSS are the sole agent for all Helifix products in Jersey.  To request an information pack please email us at infopack@tssjersey.co.uk or contact us on 01534 514904.