Repairing cracks near corners and openings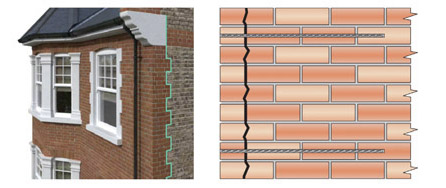 Using CemTie
Having drilled clearance holes through the front elevation and into the side elevation masonry, CemTies, loaded into the grout gun nozzle extension, are inserted to the back of the hole and installed simultaneously with the HeliBond grout.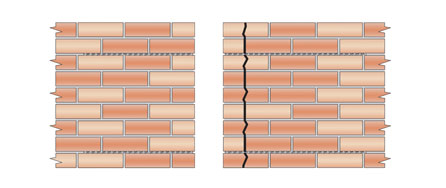 Using HeliBar
Where cracks are less than 500mm from an external corner or an opening, at least 100mm should be bent round the corner and bonded into the return wall or bent and fixed into the reveal, avoiding any DPC membrane.
TSS are the sole agent for all Helifix products in Jersey.  To request an information pack please email us at infopack@tssjersey.co.uk or contact us on 01534 514904.