Strengthening Against Disproportionate Collapse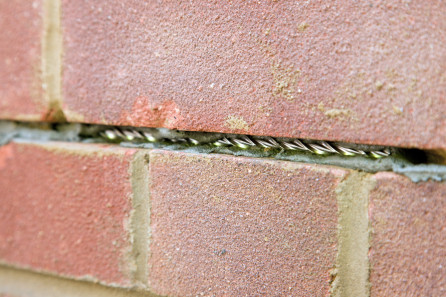 All buildings should be robust; designed and constructed so that in the event of the loss or damage to a single component this does not cause the collapse of the entire structure or a large part of it.
This is defined in the Eurocodes as designing and executing a structure in such a way that it will not be damaged by events, such as explosion, impact and the consequences of human error, to an extent disproportionate to the original cause.
This design consideration was initially introduced in the UK following the partial collapse in 1968 of Ronan Point, a recently constructed 22 storey east London tower block. A gas explosion in the kitchen of the 18th floor flat resulted in the collapse of the entire corner of the tower block, killing four people and injuring 17 others. An enquiry found that the tower was badly designed and poorly constructed which led to changes to building regulations in 1970 covering 'Disproportionate Collapse' that have since been extended and further modified.
These mandatory requirements are now covered by Building Regulation A3 and all buildings have been brought under its control so that, as well as new build design and construction, it also applies to existing buildings that are to undergo refurbishment or change of use.
Following a full structural survey and risk assessment, any areas of a building which are considered to be at risk of disproportionate collapse need to be strengthened.
We are able to use Helifix structural wall ties, fixings and reinforcements, together with their specially developed concealed installation techniques to provide an ideal means of achieving the required levels of strengthening.
TSS are the sole agent for all Helifix products in Jersey.  To request an information pack please email us at infopack@tssjersey.co.uk or contact us on 01534 514904.