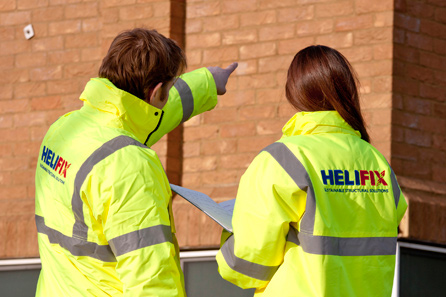 The first stage of the process is to carry out a survey of the structure to establish the problem
TSS is happy to work with surveyors, structural engineers and architects appointed by the client in order to provide a reliable and cost-effective long term solution. Either way, a thorough inspection is conducted by a TSS trained surveyor to assess the situation and establish whether the condition is historic or still progressive.
A detailed report of the survey is added to the Project Form together with a diagnosis of what caused the structural faults and the best means of resolving the situation. This may involve other on-site work such as the removal of a nearby tree or the repair of leaking drains if these are seen to be causing subsidence problems.
TSS are the sole agent for all Helifix products in Jersey.  To request an information pack please email us at infopack@tssjersey.co.uk or contact us on 01534 514904.